Bus Service
Stampede Route
RTD's Stampede route provides dedicated service to the Discovery Drive portion of East Campus and Main Campus. The bus runs on a constant loop between the Sustainability, Energy and Environment Community (SEEC) and the University Memorial Center (UMC).
Service frequency is every 10 minutes from 7 a.m. to 5:30 p.m. and every 15 minutes from 5:30 p.m. to 8:30 p.m.
Frequency around the major class start times of 9 a.m., 10 a.m., 2 p.m., and 3 p.m. increases to every 5 minutes.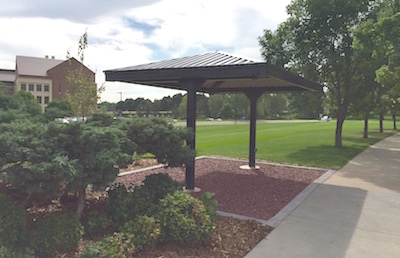 SEEC Bus Stop
Stampede Route Map