Facilities
SEEC is open Monday through Friday between 7:00 AM and 7:00 PM. Key card access is required after hours and on the weekend. SEEL requires a key card for entry at all times.
Please refer to our Security Policy to view rules and practices that are enforced at SEEC facilities.
SEEC

Sustainability, Energy and Environment Community
This three-story, 289,000-sq-ft facility, formerly known as the MacAllister Building—originally a non-university building constructed in 1994 and vacated in 2013—has been renovated to include classrooms, offices and dry labs.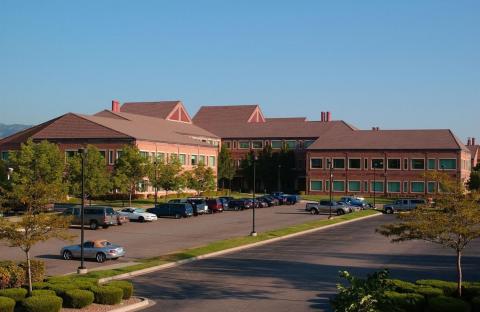 ---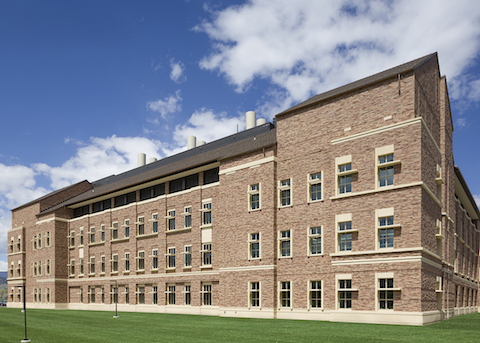 SEEL

Sustainability, Energy and Environment Laboratory
This new four-story, 142,000-sq-ft building, built as a multidisciplinary research facility, houses wet labs where a high-performance energy-recovery system is key to the design. Designed and constructed to LEED-Gold-plus specifications—the "plus" is a university requirement to focus on water and energy savings—the building is on the cusp of LEED-Platinum. A two-story, 40-ft bridge, enclosed in glass and reaching from the ground floor to the second level, connects the laboratory building to the community building.
---
WIND

Experimental Aeronautics Laboratory Low-Speed Wind Tunnel
Construction of the Experimental Aerodynamics Laboratory on the University of Colorado Boulder's East campus was completed in November of 2015. The Low-Speed Research Wind Tunnel was installed in October of 2015 and a thorough qualification of the flow qualitiy was conducted during the Spring 2016 Semester. The architectural design of the building was performed by Chistopher Herr Architects, who put signficant thought into configuring the brick work to artistically display the wind sweeping across the building's exterior.