Facilities
SEEC facilities are open Monday through Friday between 7:00 AM and 7:00 PM (SEEL 6:00 PM). Key card access is required after hours and on the weekend.
SEEC

Sustainability, Energy and Environment Community
This three-story, 289,000-sq-ft facility, formerly known as the MacAllister Building—originally a non-university building constructed in 1994 and vacated in 2013—has been renovated to include classrooms, offices and dry labs.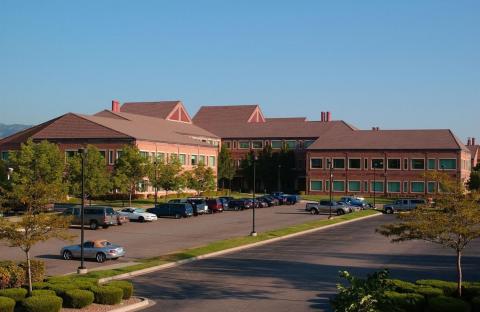 ---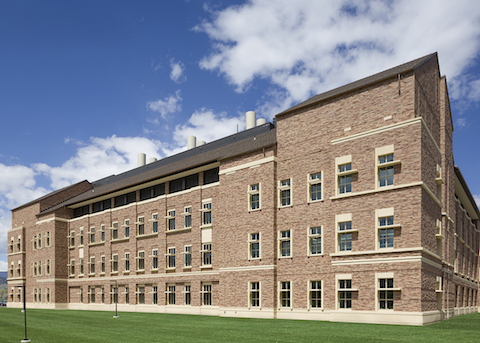 SEEL

Sustainability, Energy and Environment Laboratory
This new four-story, 142,000-sq-ft building, built as a multidisciplinary research facility, houses wet labs where a high-performance energy-recovery system is key to the design. Designed and constructed to LEED-Gold-plus specifications—the "plus" is a university requirement to focus on water and energy savings—the building is on the cusp of LEED-Platinum. A two-story, 40-ft bridge, enclosed in glass and reaching from the ground floor to the second level, connects the laboratory building to the community building.
---
WILD

2860 Wilderness Place
Open Building Research/Laboratory. 60,000-sq-ft facility. This facility was renovated to provide modern vivarium facilities to support behavioral research groups in the life sciences programs.
---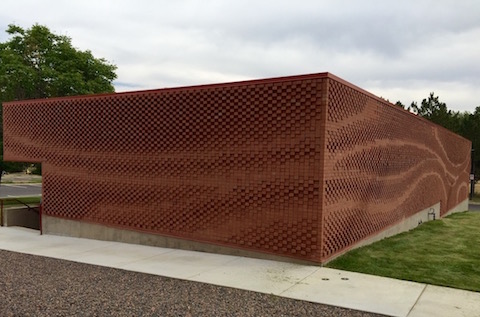 WIND

Experimental Aeronautics Laboratory Low-Speed Wind Tunnel
Construction of the Experimental Aerodynamics Laboratory on the University of Colorado Boulder's East campus was completed in November of 2015. The Low-Speed Research Wind Tunnel was installed in October of 2015 and a thorough qualification of the flow qualitiy was conducted during the Spring 2016 Semester. The architectural design of the building was performed by Chistopher Herr Architects, who put signficant thought into configuring the brick work to artistically display the wind sweeping across the building's exterior.
---
MRS

Mountain Research Station
Located at 2900 m (9500 feet) in the Front Range of the Colorado Rockies, the Mountain Research Station is an interdisciplinary facility of the Institute of Arctic and Alpine Research providing research and educational opportunities for scientists, students, and the general public. The John W. Marr Alpine Laboratory contains offices, laboratories, computer lab, seminar room, and the Columbine Bookshop. The Moores-Collins Family Lodge is open year-round for conferences, courses, and retreats. The Megaron is a historic log structure on Como Creek used for seminars and classes. The Wildrose Dining Hall is a classic log building constructed in 1921 and renovated in 1990.