Welcome to SEEC
Located on the University of Colorado's East Campus in Boulder, the university's new Sustainability, Energy and Environment Complex (SEEC) brings together more than a dozen programs and industry partners under one roof. SEEC is home to some of the best minds in environmental and sustainability research at CU and in federal labs.
A new, LEED-certified building houses shared labs featuring a new generation of analytical instruments and synthesis capabilities not available elsewhere on CU's campus. An adjoining 290,000 square-foot space has been refurbished for teaching, programs, collaborative work, and community connections. The complex is designed to generate interaction and collaboration, fostering chance encounters that can generate sparks of discovery.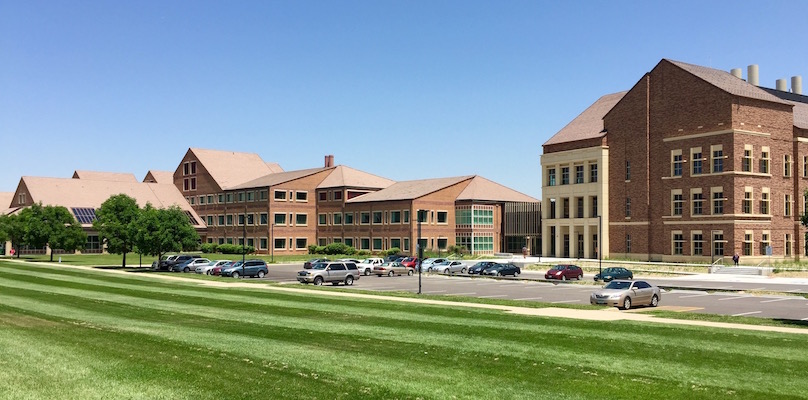 SEEC and SEEL Buildings
Public Visiting Scholar Seminar
21st Century Global Freshwater Security: Can it Exist and Can Scientists Communicate the Challenges?
9:00 AM - 10:00 AM
View Details
2017 Spring Environmental Engineering Seminar Series
Deposition and degradation of semi-volatile halocarbons in glacial water on alpine and terminal glaciers in the McMurdo Dry Valleys, Antarctica
12:00 PM - 1:00 PM
View Details
ENVS Brown Bag
When Does Information Matter? The Role of Knowledge in two Disaster Risk Reduction and Climate Change Adaptation Programs
12:00 PM - 1:00 PM
View Details
Discovery Express

Upcoming Arrivals
Loading...
Refresh
SEEC Café Specials

Monday: Chicken Noodle Soup and Jambalaya
Tuesday: Chicken Tortilla Soup and Carnitas
Wednesday: Lentil Soup and Patty Melt
Thursday: Cream of Broccoli Soup and Cranberry Chicken Salad Wrap
Friday: Vegetable Soup and Baked Mac & Cheese

Small Soup $1.80 ~ Large Soup $3.69 ~ Lunch Special $5.50
Steering Partners